How to get 500 likes under the posts: 3 tools to use + COMPARISON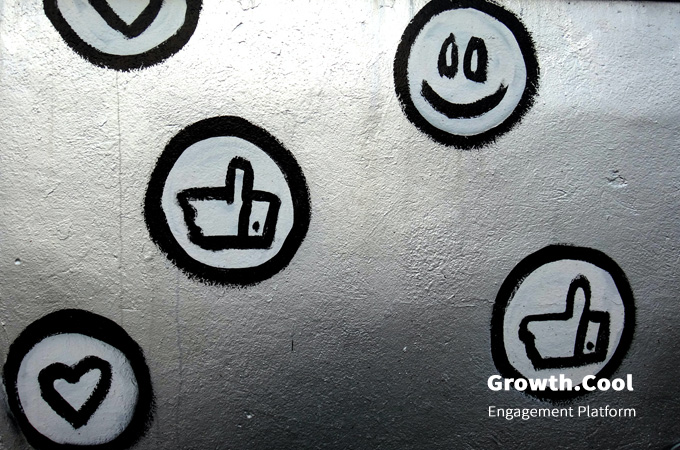 Any type of audience reaction under your post is what triggers the LinkedIn algorithm and makes it to spread your content across the network. So more likes means more views. And here we compare the tools delivering likes at scale.

There are two key points to think about regarding getting more reactions under the posts you make in LinkedIn: the results you are expecting and how much it costs.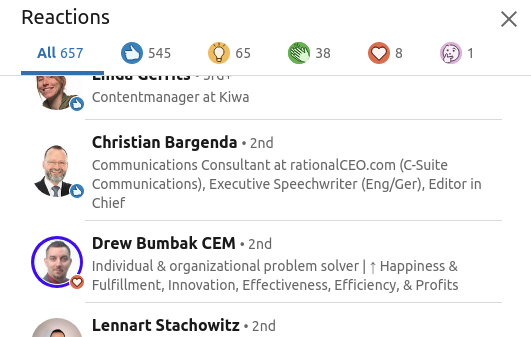 10x post views in 24 hrs
*no credit card required
In this article we described the best strategies for content promotion within the LinkedIn network and compared three tools so you may select the most suitable one.
Table of Contents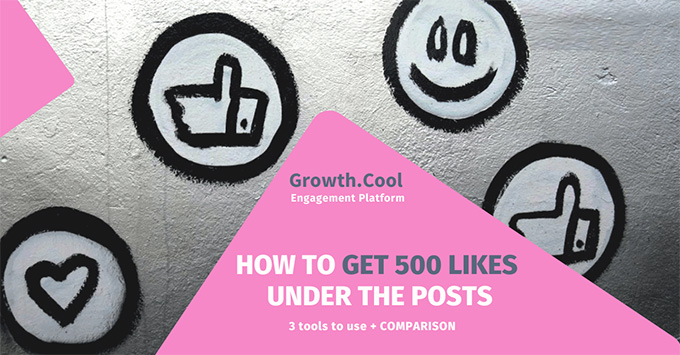 What is the aim? The results you may get from qualified post promotion
If you are marketer, recruiter or just interested in building personal brand – being in front of your audience is the key for success.
Base point: organic reach is crazy small
Practically it means you 1st create your audience by connecting with relevant people from your industry, public persons, key decision takes. It takes time but eventually you end up with 5.000 – 10.000 of highly relevant connections.
Secondly, you start posting some content which you expect to be interesting for your connections so you improve your professional image. This means quite a lot of work to find or create meaningful articles, engage discussions etc. Especially if you have a reason for doing that on a daily basis.
Sad but true, from the very first post you will see how low organic reach of your content is.
Correct posts promotion get's you 10x reach
Every social network has an algorithm to distinguish popular content.
For LinkedIn it is very simple: the more likes, comments & comment likes your post gets – the more views you may expect. Post with no reactions is shown to 1-3% of your connections. If your post gets a top number of likes compared to other posts in the feeds of your connections – you may expect to reach 20+% of your network with a single post. It depends, but with 50-100 likes you may consistently get 1.000 views having 5.000 connections.
When your post triggers discussion – a lot of comments with answers and likes – it pops up in the feed of those commenters. So with a lot of reactions (likes & comments) you may even get more views then connections and cover a wider audience.
This is a highly targeted audience as your content 1st pops up in the home feed of your followers. Then 2nd circle – followers of your connections and most of them are within your industry. And so on.
How you may get those views
Content is the king, but what if you have an average post?
Great viral posts easily trigger people's attention, gather a lot of reactions and comments.
However it is hardly scalable and really complicated to produce the viral content. Besides actual work of writing the article you must promote it between the most influential connections you have. Otherwise it just won't go viral.
So normally you have a dozen of posts in your blog which you are trying to put in front of eyes of the key decision takers among your connections.
You post daily, share links in the groups, tag friends to start discussion and ask for likes to trigger the algorithm.
It all works but gives really low results and hardly scales.
Silver bullet
It obviously started with manual actions I mentioned (as friends to like & comment, like & comment back, tag influencers etc) and quickly moved to automation which also means scale.
So currently there are, not so many, services which let you get hundreds of likes, comments & real engagement of the targeted audience. This boosts the number of your content views to dozens and hundreds of thousands if the content is worth it.
Key to viral content is not get it luckily reposted by few people, but get it reposted by a lot of influencers!
So now you may select between pods, micro workers & closed communities like Growth.Cool.
Closed communities
I believe our project is currently one of it's kind – so you may subscribe and get 100s of reactions within golden hour and from great professionals mostly from the US.
We are selling engagement (likes, comments and reposts) and not asking you to engage with other people's content or connect your LinkedIn account to our system by sharing access Cookie. Growth.Cool is the most effective, safest and easiest way to get engagement boost for your LinkedIn posts and articles.
Price is the lowest on the market: $0.05 per like.
+100 free likes once you register!
Prominent players:
Pods
Pods are groups of people who agree to engage with each other's content. You need to find those groups, get permission to join and then you get your engagement under the pod's rules. The number of likes, comments may vary and not always delivered as promised.
Sure you need to like & comment back to be part of the group. So you clutter your activity feed a lot and get into competition with other member's posts. That is why pods are bad: you get a lot of likes and comments but because you also put your own likes and comments under other pod users content – your carefully selected connections see not only your posts but other pod users posts too.
So if there are 50 pod users your connections will see 50 other pod users posts along with yours.
This means fancy numbers but no or very limited results.
Price is pretty high and you may expect $0.2 per like/comment.
Prominent players:
https://lempod.com/ , https://www.podawaa.com/
Micro Workers
Places where you post jobs & get engagement from freelancers. So basically you need to post a job every time you publish a post. Also the quality of the audience (freelancers who will like & comment your content) may be quite far from what you may expect. And don't forget about the "golden hour" – you may miss it and not trigger the LinkedIn algorithm to spread your post to a wider audience.
Price is way more affordable and you may expect to pay $0.1-0.05 per interaction.
Prominent players:
https://www.microworkers.com/ , https://www.fiverr.com/
Summary
Best way to understand how all of these tools work and if you really need them – is to try. With https://growth.cool/ you don't need to invest or wait for any kind of approval to get 100 likes under your post. And in 24 hour you may compare results of boosted post VS not promoted in any way.
But to compare the quality of the users engaging with you content – you need to try all the described services and see if they fit your expectations:
– quality of the audience (industry, location etc.),
– speed of delivery – so you don't miss the "golden hour",
– budget – $5 for 100 likes means 25$ for 500 OR 5$ per pod with ~50 users means at least 50$ for 500 likes.
All you need to start – just a few clicks to register!
Get 100+ likes for your LinkedIn post
*no credit card required
More information about how it works